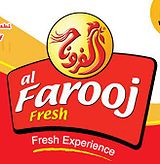 DUBAI, Sep. 2, 2009 (News Agencies) .

As part of Al Farooj expansion, Al Islami Foods, a leading halal food company in the Middle East, has appointed Mr. Yusuf Ramadan as General Manager of Al Farooj Fresh chicken restaurant.

Yusuf Ramadan, an Egyptian, was raised and educated in the UK from the University of Middlesex. Yusuf boasts a 23 years of track record in the restaurant industry, stretching from Pizza Hut UK to 15 years in the Middle-East with the Yum branded restaurants. For the past 10 years Yusuf has held the position of Director of Operations for KFC across the MENAPakT region. Yusuf holds a diploma in Restaurant management from Cornell University, and is a member of the Australian Institute of Management.