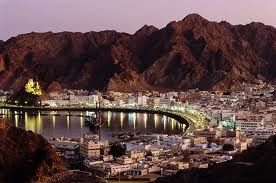 MUSCAT, August 10,2010 (News Agencies) .

Being a Muslim majority country one would have thought that the Sultanate of Oman would be teeming with Muslim friendly 5 star hotels. But that was not the case until now. Cashing in on a new wave in the region the country announced its first alcohol-free, five star hotel. The Platinum is scheduled for opening on August 25.

Addressing a press conference at the Saphire ballroom of Crystal Suites in Wadi Al Kabir yesterday (Sunday), Shabbir Bhoriawala, the proprietor of the Platinum, said: "It is with pride we announce the launch of The Platinum, an iconic hotel in Al Khuwair — iconic for its eco-services, design, and architecture. And more importantly, our hotel will not be serving alcohol."

The promoters of the hotel are hoping that the new concept will be appealing to all clients---whether Muslim or non-Muslim. Its success will debunk the long standing myth that 5 star hotels wouldn't profit if they do not serve alcohol.