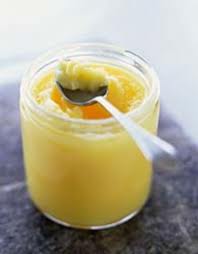 KUALA LUMPUR, August 26, 2010 (News Agencies) .

Malaysia continues to be see one controversy after another over halal foods this Ramadan. In a latest scandal to hit the country a food products company has refuted claims that its ghee contains lard. Q.B.B. (Pte) Ltd maintained on Wednesday that its QBB Pure Ghee product does not, and has never contained lard or any substance of pork origin.

He said QBB had received a letter from Jabatan Kemajuan Islam Malaysia (Jakim) dated Aug 19, which stated that, after thorough analysis of the product, there was no evidence of traces of lard or substance of porcine origin in QBB Pure Ghee.

However, he said, Jakim had temporarily suspended the halal certification for the product, pending analysis on the possibility of the existence of other 'foreign substance' in the product.

"The suspension of the halal certification does not prevent QBB from selling the product. It merely requires QBB to temporarily remove the halal logo, pending further analysis by Jakim," added Lim.

He said QBB would work closely with Jakim and other authorities to resolve the matter and avoid confusion among consumers, particularly Muslims.