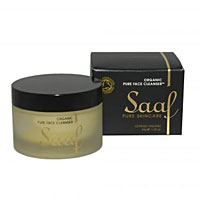 LONDON, May 19, 2009 .

A British entrepreneur who developed production of ethically-sound and Halal certified skin products from her home has been shortlisted for a prestigious award for successful businesswomen.

The First Women Awards are held in association with Lloyds TSB Corporate Markets and supported by Britain's most influential business organisation, the Confederation of British Industry.

Dr Mah Hussain-Gambles, founder of skincare brand Saaf Pure Skincare, has been shortlisted for the scheme's Manufacturing Award. A pioneer of ethical skincare, Dr Mah formulated the first western beauty products to be both Halal and organically certified, from her home in Leeds.

A qualified homeopath and pharmacologist, her brand is now sold internationally.