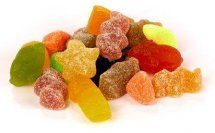 LONDON, August 18, 2009 (News Agencies) .

Tangerine Confectionery, one of Europe's leading sugar confectioners, has received a quality Halal Seal of Approval for products within its Barratt, MOJO, Princess and Taveners Proper Sweets ranges.

Long established UK favourites - including Barratt Sherbet Fountains and Dip Dabs, Black Jacks and Fruit Salads, MOJO chews, Princess Marshmallows and Taveners Proper Sweets - have been awarded compliance certification by the Halal Food Authority.

As a result of this process, over 150 products have been approved and all of Tangerine Confectionery's eight UK production sites have been approved for the production of Halal products.